Pickup currently unavailable
Share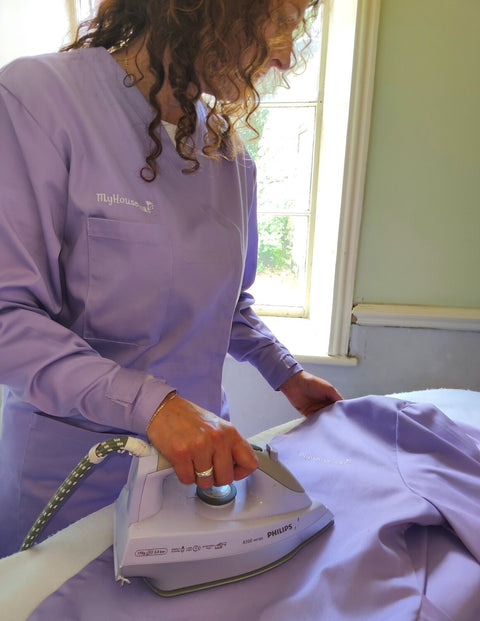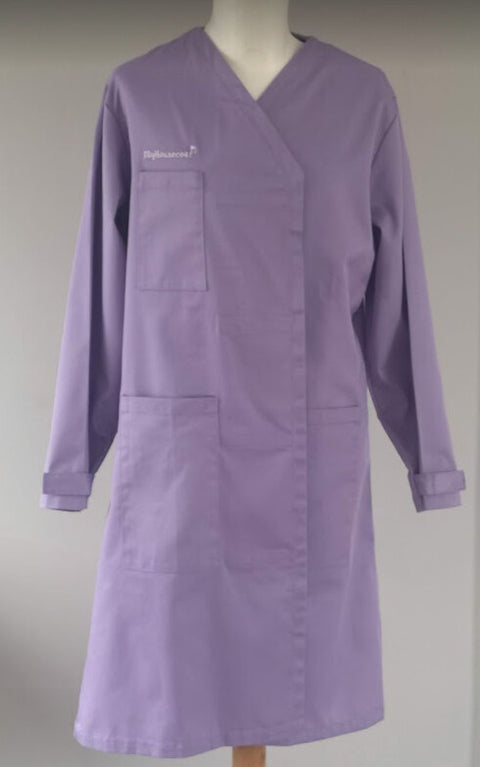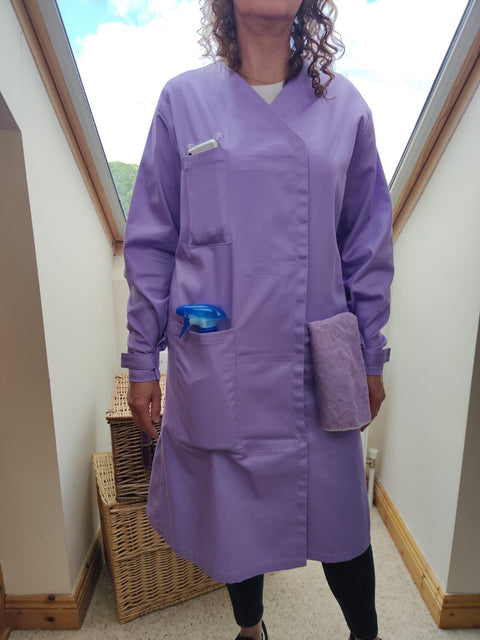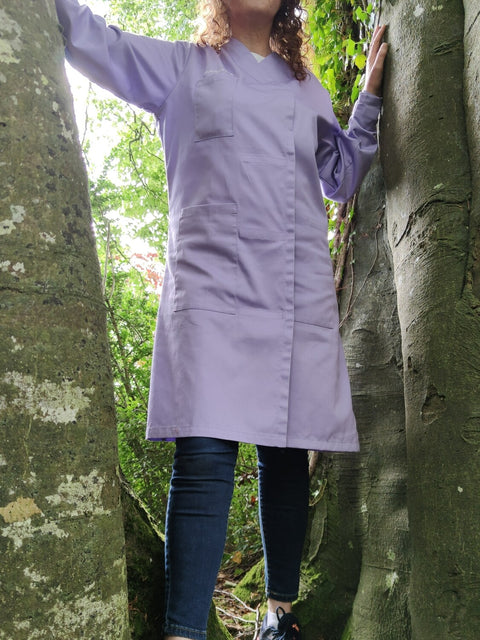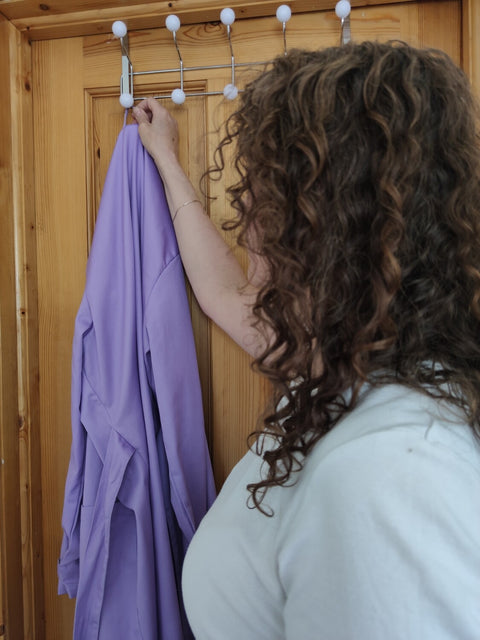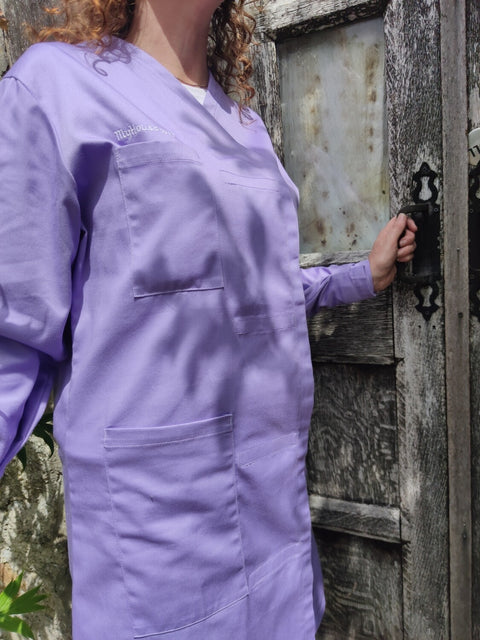 The Coat has been designed to give you full Kneck2Knee cover so you don't get your underclothing dirty while doing messy jobs around the home and garden. The Coat is ideal for summer or winter, indoor or outdoor. Neck to knee, and full length arms make this a great coverall for those dirty jobs.
The Coat has been carefully designed at MyHousecoat with its unique easy adjustable, Velcro across the front. This not only makes it quick and easy to pop on and off, but it also makes it simple to adjust the coat size to suit your shape, (or allow you extra flexibility to move around easily to get to those tricky jobs!)
The Coat also comes with adjustable Velcro closing on the cuffs. This is super as you can ensure full arm cover tight at the cuffs, or you can simply use the velcro to adjust the sleeves to whatever length you require for those hard to reach places, - or to simply shorten or pull up your sleeves. The Coat also comes with pleats on the back for flexible movement, and easy to bend over for those awkward jobs!
From our research, you mentioned that you would like a few pockets in the design, to hold maybe a phone, or a duster or keys, or a cleaning product, - so so The Coat comes with 3 pockets - One small one, for maybe a phone or keys, and two larger pockets for maybe a duster or cleaning product. Seamless design - yet functional!

Each design has been made in a Lightweight fabric which makes it comfortable and cool to work in, but also, quick and easy to wash and dry. Each design also comes with a unique hanging hook on the outer side at the back, so you can be quick to pop it on and off and hang up again for another day.
So much to do, so little time, we make sure you stay clean while you clean. Super in the garden too, so whether you are digging or just weeding, MyHousecoat is the perfect way to keep all that garden dirt away from your clothes. Don't forget also that we have the Wrap and the Sleeveless options to choose from - so no matter what you are doing, or what the weather is like, you can feel comfortable and get on with the task on hand!
Available in Medium and Large. Medium is for UK size 8-14 Large 14+ as it is adjustable with the velcro especially for you.
Material: 65% polyester 25% cotton.
Colour: Lilac