Pickup currently unavailable
Share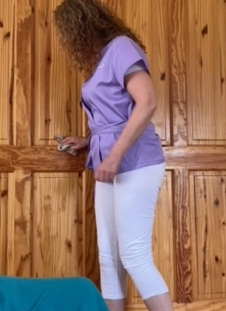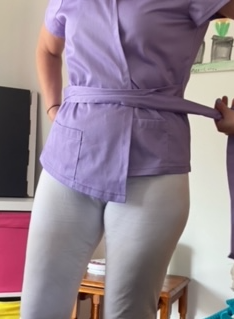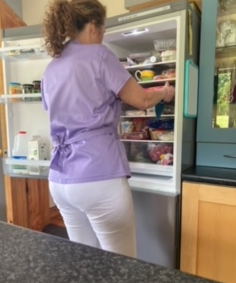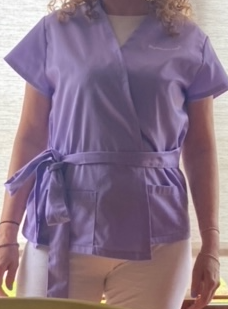 The Tunic is a new design within our range. Recently launched following our customer feedback. Like the Wrap, the Tunic ties simply and quickly at the front.  It is shorter in length than the Wrap, or Coat or Crossover Apron, so it is ideal for those of you who don't want a long garment, ideal for summer use, or jobs where you need to be a a little cooler! The Tunic comes with 2 small pockets and a hanging hook at the back so you can be quick to pop it on and off and hang up again for another day. 
Like our other designs, the Tunic comes in a Lightweight fabric which makes it comfortable and cool to work in, but also, quick and easy to wash and dry. From our feedback Beauticians and Makeup artists particularly like this style. It is quite stylish, so ideal for those of you meeting, greeting, and treating clients.  
Don't forget also that we have the Coat, the Wrap, The Crossover Apron and The Sleeveless options to choose from - so no matter what you are doing, or what the weather is like, you can feel comfortable and get on with the task on hand!
The Tunic is available  in Medium and Large. Medium is for UK size 8-14 Large 14+ and it is easily adjusted by just adjusting the wrap around your waist. 
Material: 65% polyester 25% cotton.
Colour: Lilac