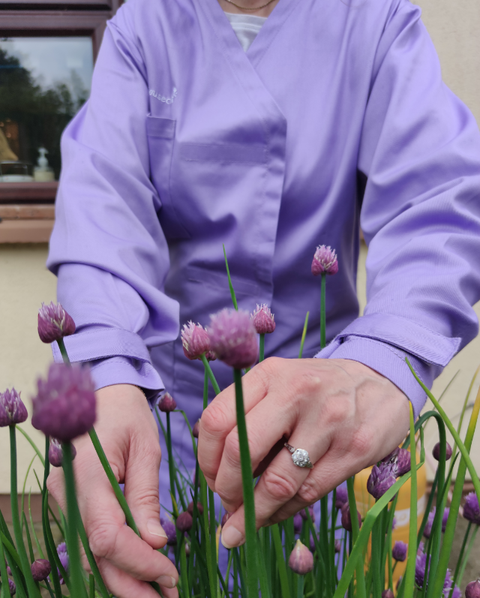 Gardening ? Make sure you wear MyHousecoat
At last the summer has arrived, - May is such a beautiful time of the year. Perfect weather for Gardening. We are getting lovely sunny showers and gorgeous sunshine, and it's all helping to get our garden buds blooming. The bees are busy and so are we, weeding, sowing, mowing, clipping, planting, but.. we don't have to worry about getting down and dirty, because we have the full protection with MyHousecoat .The Coat will give you cover from Kneck to Knee :-) and you have the added benefit of full length sleeves, for those really dirty jobs! Don't forget you have those pockets too in case you need to store any clippers or scissors!
The Wrap is a quick grab and go, for when you see a window of sunny opportunity in between the showers you can pop it on, wrap yourself up, and present yourself to the garden, aah pure bliss. 
The Sleeveless is for those of you, who just wana be arms free ...
Remember, with these long summer days, you have until after 9pm out there in the garden in the evenings, so you have no excuse. You don't even have to put on your dirty garden clothes. You can decide spur of the moment to grab a few minutes  just pop on MyHousecoat and off you go! Enjoy ! 
Delighted to get a mention from our Garden of Ireland 'Wicklow People' news about my new venture, Thank you  https://www.independent.ie/regionals/wicklow/business/tinahely-based-myhousecoat-launches-41577948.html